Goddess Wheel
Click image for enlargement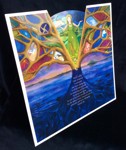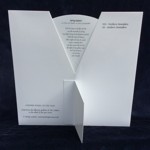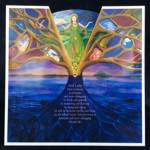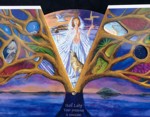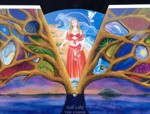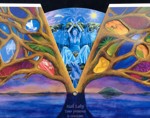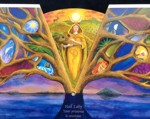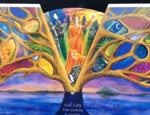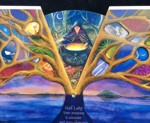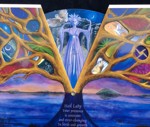 Now available together with a beautiful handmade frame
This beautiful 'Goddess Wheel of the Year' measures 9" (225mm).
It is designed so that the wheel can be turned to reveal the Goddess for each season. Each Goddess is depicted in intricate detail with Her totem animals and symbols. You can also see glimpses of the past and future through the cut-outs in the tree.
On the back there are words describing the qualities of the Goddess at each Sabbat.
"Hail Lady
Your presence
is constant
and ever-changing
In birth and harvest
In aging and dying
In and in between worlds and lives
As the wheel turns Your presence is
constant and ever-changing
Blessed Be"
These words are printed at the bottom of the tree.
The wheel is made of 400gm thick card, is laminated for protection and comes with a fold out stand.
Goddess wheels have both Northern and Southern hemisphere Sabbat dates.